UK Irrigation Association - An independent organisation promoting the wise use of water for irrigation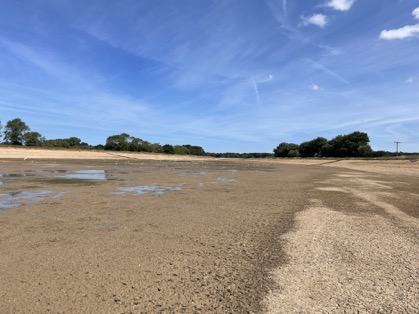 UKIA Spring Conference
Are you ready for the next drought?
Droughts will always be with us. Now is the time for farmers to adapt.
Learn from the experts how to do it
Wed 1st March 2023 Orton Hall Hotel Peterborough.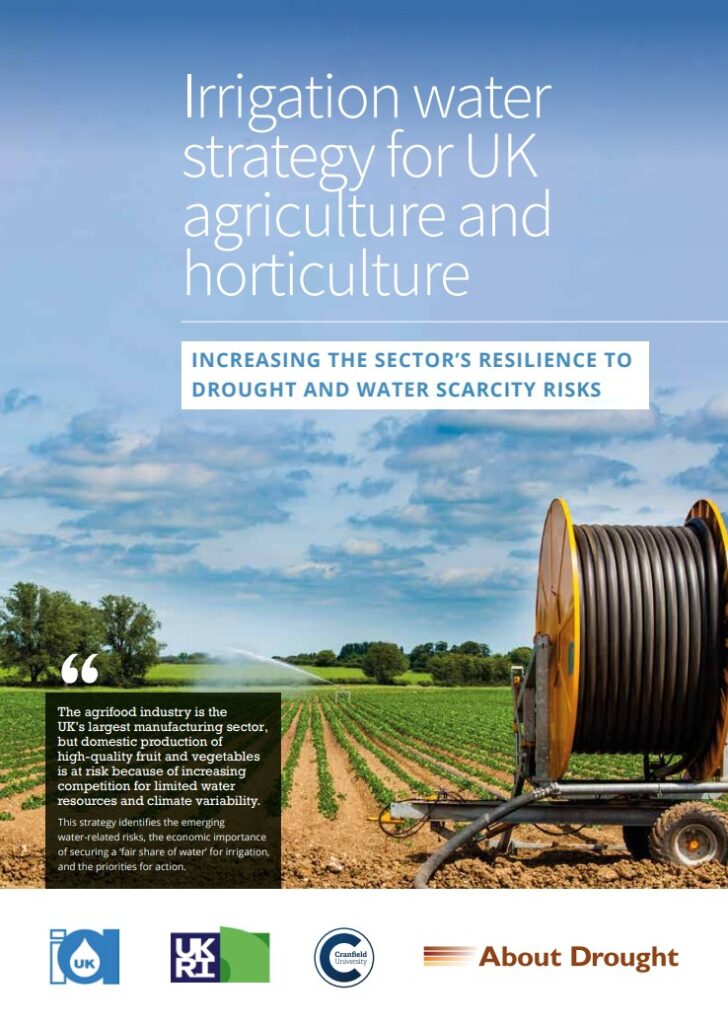 Irrigated agriculture and horticulture needs a strategy to increase the sector's resilience to drought and water scarcity risks
click here to read/download document
Comments welcome
Latest news
Online Master Class on What's the missing ingredient in Regenerative Agriculture? It's Water!   Video available…
________________________________________________
Online Master Class on Proposed improvements to ensure reservoir safety but this has implications for farm reservoirs NEW on video…
---
Who we are
In our varying climate, particularly in eastern, central and southern England, irrigation has become essential for producing our nation's high quality fresh fruit and vegetables: a thriving industry involving more than 1,000 agri-businesses employing over 50,000 people. Irrigation is also an essential part of sports and leisure management.
We advocate wise use of water in agriculture, sports, and amenity. We are a voice for irrigation at the top decision-making tables: Defra, Environment Agency, and at myriad meetings on the future of UK water resources.
We want to see water for food as an essential water user like water supply and the environment. We want an integrated approach to water resources management (IWRM) as the best means of making use of our limited water resources. Read more about us…
What we do
We turn research into practice we produce and disseminate practical information on irrigation, water, drought, and climate change based on evidence from sound research.
We keep you up-to-date through conferences, meetings,  newsletters, and emails on national and international irrigation matters. We organise irrigation visits both in UK and internationally (recently in France, Italy, Israel, Morocco, Spain, and Cyprus).
We are founder members of the Water for Food Group – the 'one-voice' for water for food comprising UKIA, NFU, CLA, AHDB, and other organisations working in the agri-food sector.  Read more about us…
Membership
We are not a traditional trade organisation. We are a 'broad church'. Over 50% of our members are farmers and growers, plus consultants, researchers, suppliers, manufacturers, and government professionals. Like to join us?
Individual membership is only £50 annually, Individual membership+ includes an entry in our Industry Directory, and Group membership for companies/organisations Read more/join us…
Join our emailing list for FREE for news about meetings, field visits, and conferences. Read more and sign up…
Resources
We have a library of downloadable Newsletters, irrigation booklets, datasheets,  journal papers, and conference presentations – go to Resources…
View our Irrigators' Handbook – a practical guide to all aspects of irrigation in the UK read more…
Industry directory
Search for irrigation products and services. 
Add your company to our directory or search for irrigation products and services Read more and request an entry…
Travel grants
Travel grants available for high calibre post graduates to extend their international experience. Awarded annually and managed through the Jack Wright Memorial Trust. Read more…
56,889 total views, 9 views today