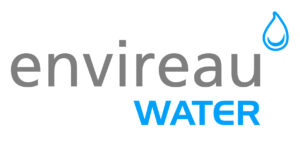 Envireau Water, part of the esteemed RSK Group, is a leading team of water scientists and engineers, renowned for their expertise and diverse range of professional and academic backgrounds. Our collaborative approach involves working closely with all stakeholders to provide comprehensive guidance on the management and regulation of natural water systems.
We proudly serve a wide array of clients, ranging from major growers and land estates to smaller yet equally significant family-run operations across the United Kingdom. Envireau Water is known for its commitment to working alongside clients and UK regulators to develop and implement practical solutions that satisfy the requirements of both parties.
Drawing upon our extensive experience spanning both agriculture and horticulture sectors, we have established an enviable track record of obtaining permissions and permits in situations where others have encountered challenges. We have successfully navigated the complexities of closed catchments, negotiating new abstraction licences and pioneering licencing solutions that empower our clients to foster their businesses with confidence.
Envireau Water work alongside the National Farmers Union and the Country Landowners Association, and our Water Resources Specialists, Harriet Robson, and Tamsin Morey sit on the Water for Food Group: Task and Finish Group, Harriet as Chair. We contribute our expertise in technical water resources management by aligning policy understanding with exceptional operational experience.
When it comes to comprehensive water management solutions for the irrigation industry, Envireau Water is your trusted partner in…
Boreholes, Reservoirs & Irrigation
Environmental Monitoring & Data Analysis
Flood Risk Management & Drainage
Permitting & Licensing
Planning Support
Water Treatment
Wastewater Discharge & Disposal
99 total views, 1 views today