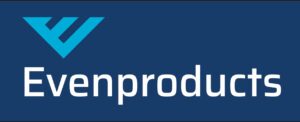 Evenproducts
The Oxstalls, Off A46 By-pass
Evesham WR11 4TU
Tel: +44 (0) 1386 760950
Evenproducts is the leading provider of water storage tanks to the irrigation market globally. As well as working with the largest irrigation companies worldwide, we support farmers, growers and sports facilities across the UK through a dedicated network of irrigation engineers and expert installers. These partners are able to offer you complete solutions including pumps, drip irrigation and installation.
Based on the Oxstalls Farm in the Vale of Evesham, we understand the challenges faced across the UK today in sourcing and saving water. Our website has a great size guide  to showcase various capacities and dimensions as well as detail on a wide range of accessories and specifications to help design a bespoke solution if required.
The Evenproducts water tank is unrivalled in quality. Not only do we use a superior level of coating protection to other corrugated tanks but the structural design of our tanks includes an additional 40% safety margin for reassurance and integrity. From tank fixings, to capping, to anchor brackets, all our components are chosen to ensure both easy installation and longevity in the field.
Evenproducts is both ISO9001 and BS EN1090 accredited, and unlike other some manufacturers, our CE / UKCA Mark for structural steel extends to our in-house welding and fabrication procedures.
110 total views, 1 views today