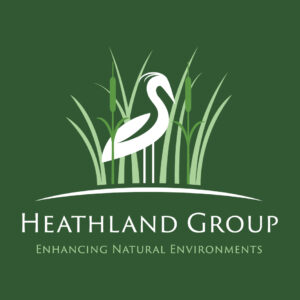 Heathland Group Ltd
Unit 5 Hall Farm Business Park
Martham Road
Rollesby, Norfolk, NR29 5DR
Tel: 01692 671951 / 0800 3891990
Email: info@heathlandgroup.co.uk
First class sale, design, installation and support services for any lake, reservoir or lagoon. Offering professional, commercial aeration services to the Agricultural, Sports and Waste Water sectors to improve water quality and enhance filtration systems. Our range includes some of the most robust and advanced Surface aerators, mains operated Diffused aerators and some very exclusive Solar Diffused aeration systems.
The range also caters for a range of depths from our OxiAir Shallow systems ideal for water depths up to 2.5m through to the OxiAir HD which can provide air to waterbodies with depths over 10m.
We have over 30 years' combined knowledge and experience in the management of lakes, ponds and reservoirs, both large and small. Perfection, quality, and attention to detail mean we are able to supply our clients with the perfect bespoke solutions, as opposed to a 'one size fits all' approach. Our first-class installation service by our skilled engineering team coupled with the high-quality products we supply is the key to our success, unsurpassed in the marketplace. Choose our expert installation service, or if you'd prefer to install by yourself, we'll have the products delivered to you and we'll always be on hand to offer first class support should you require it.
All of our services are available across the UK and Europe, allowing us to deliver cost-effective solutions to any client. All our products are available for "supply only" or "supply and installation" across Europe. We strive to provide exceptional results for every budget and requirement, backed up by our industry accreditations from ISO9001, BALI, Constructionline, Contractors Health and Safety Assessment Scheme and Safe contractor. So, get in touch with us today for a chat with one of our friendly team about which of our fantastic products and services is right for you!
If you're not sure on the service you require we also offer an onsite survey including water quality surveys, bathymetric surveys and sediment analysis which can be backed up by one of our environmentally friendly water treatments which include the SchlixX sediment treatments to reduce silt levels without the need for heavy machinery and bank damage.
508 total views, 1 views today